Welcome to your Community Hub!
a place to access important updates,
activities & contests, and additional resources
Keep coming back, we're refreshing content weekly
---
Important Announcement
Closure of Community Hub
With the recent government announcement regarding the move back to a modified Step Two of the Roadmap to Reopen, the Community Hub will be closed, and all programs canceled until Thursday, January 27, 2022. 
If you need any support or have any inquiries, please reach out to your Community Liaison Shantell Bankasingh at (437-991-8272) or sbankasingh@hazelview.com.
As new information is shared by provincial government officials, we will re-assess our plan and update you on any changes.
West Lodge Food Bank & COVID-19 Vaccine Clinic:
We recognize that many residents participate in the West Lodge food bank, either as a volunteer, donor, or recipient and we understand that it is an important part of the community. We felt it was important to reach out and let you know that Hazelview Properties is and always has been fully supportive of the tenant-run West Lodge food bank. We continue to donate space for the storage and distribution of food bank items at no charge and have also offered other support. Hazelview Properties wants to help keep the food bank running! Read our full communication here!
---
West Lodge logo and #hashtag winner Announcement!
We are excited to share the winners of the West Lodge logo and #hashtag contest! 😊 A big congratulations to our West Lodge residents Rachel and Lira for winning the logo contest and for our #hashtag winner Rahim. Due to the amazing response, we have decided to award two winners for the West Lodge logo contest -The final logo will be a combination of both their ideas! We will be unveiling the final logo via e-mail and social media; stay tuned for more updates.
---
Contest Deadline: August 22nd, 2021, at 11.59 pm EDT. Click on the link for contest conditions. We are in the process of deciding our winners and will announce them via e-mail social media platforms.
---
Canada Post Update
Canada Post- New Hours
Monday – Tuesday: 11:00am- 1:00pmWednesday: 2:00pm – 4:30pmThursday – Friday: 11:00am- 1:00pm
On a temporary basis, mail will be available from a Canada Post Mobile Post Office which will be on-site in the courtyard between the hours of 11:00 A.M. until 1:00 P.M. Monday to Friday. Residents must present valid government-issued identification to retrieve their mail.
Please note that this is a temporary measure to maintain delivery to the West Lodge Avenue buildings. Hazelview appreciates your understanding and cooperation.
Remember to wear a Mask!
Wearing your mask protects you and your neighbours. When you walk out of your door, your mask is as important as your wallet or keys! A reminder that mask-wearing is mandatory in West Lodge hallways, elevators, lobbies, laundry rooms and any other shared spaces inside the buildings. Thank you for your support! #covid-19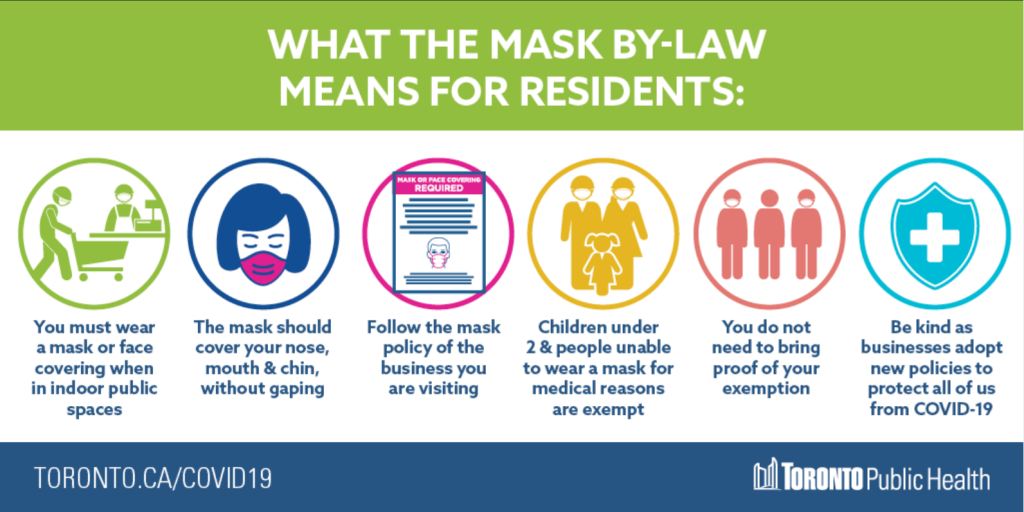 ---
Roadmap to Reopening Ontario: Beginning May 22, outdoor recreational amenities will open with restrictions in place. This includes, but is not limited to parks and recreational areas, soccer fields, tennis courts, baseball diamonds, basketball courts, and playgrounds. Check out the full list and regulations for using these spaces here. Outdoor gatherings limits for social gatherings and organized public events will be expanded to 5 people, including members of different households with physical distancing in place.
---
Faced with the unprecedented challenges in Canada resulting from the COVID-19 crisis, our top priority is to protect the health and safety of Residents and Team Members and to continue to provide vital housing services in a healthy and safe manner. We are committed to helping protect Residents and keeping you in your homes. We want to assure you that we are committed to helping provide the necessary support during the COVID-19 pandemic.

Please click here for further details on how we are supporting the West Lodge Community.
Click here for additional COVID-19 resources and helpful links
Click here for all important resident notices and announcements
---
New Resources:
TOWINTER: We're getting ready for #WelcomeTOWinter season in #Toronto! From outdoor activities to explore the city, there are many ways to have fun and stay active in the colder months — starting with outdoor ice rinks on November 27 (weather permitting). Learn more at toronto.ca/welcomeTOwinter
Parkdale Holiday Antique Show: This 2-day event will be your one-stop shop for one-of-a-kind gifts this holiday! Come shop from 35+ of the GTA's finest antique vendors over big box stores for your holiday gifts at our biggest antique show of the year. Please email info@theparkdalehall.ca for more details.

CAMH Career Opportunities: Are you looking to make an impact in the field of mental health? CAMH is looking for you! Learn more and help us redefine health today: Career Opportunities https://bit.ly/3FAics2
A list of free, online, boredom-busting resources – Thorough resource for online learning, entertainment, arts and culture, dealing with anxiety.
---
West Lodge Game & Book Library
The West Lodge Game & Book Library is now open! Reach out to Shantell Bankasingh, your Community Liaison to schedule a time to visit and sign out a game or book. Click below for details!

---
Virtual Fitness & Yoga Classes! Register Now!
Fitness classes have moved online. If you're interested in joining these online classes, please email your Community Liaison Shantell at sbankasingh@hazelview.com and she will provide you with the link. 
 Every Tuesday  & Thursday: 6pm-7pm


Meet Debbie, Road Reddy Fitness who gets our residents moving and working out in the sun!
"I love food, summer gets me excited for all the variety, but I stay healthy by eating my hot dogs and burgers in lettuce (no bun) with very little dressing. Try it next time you go to your favorite grill spot."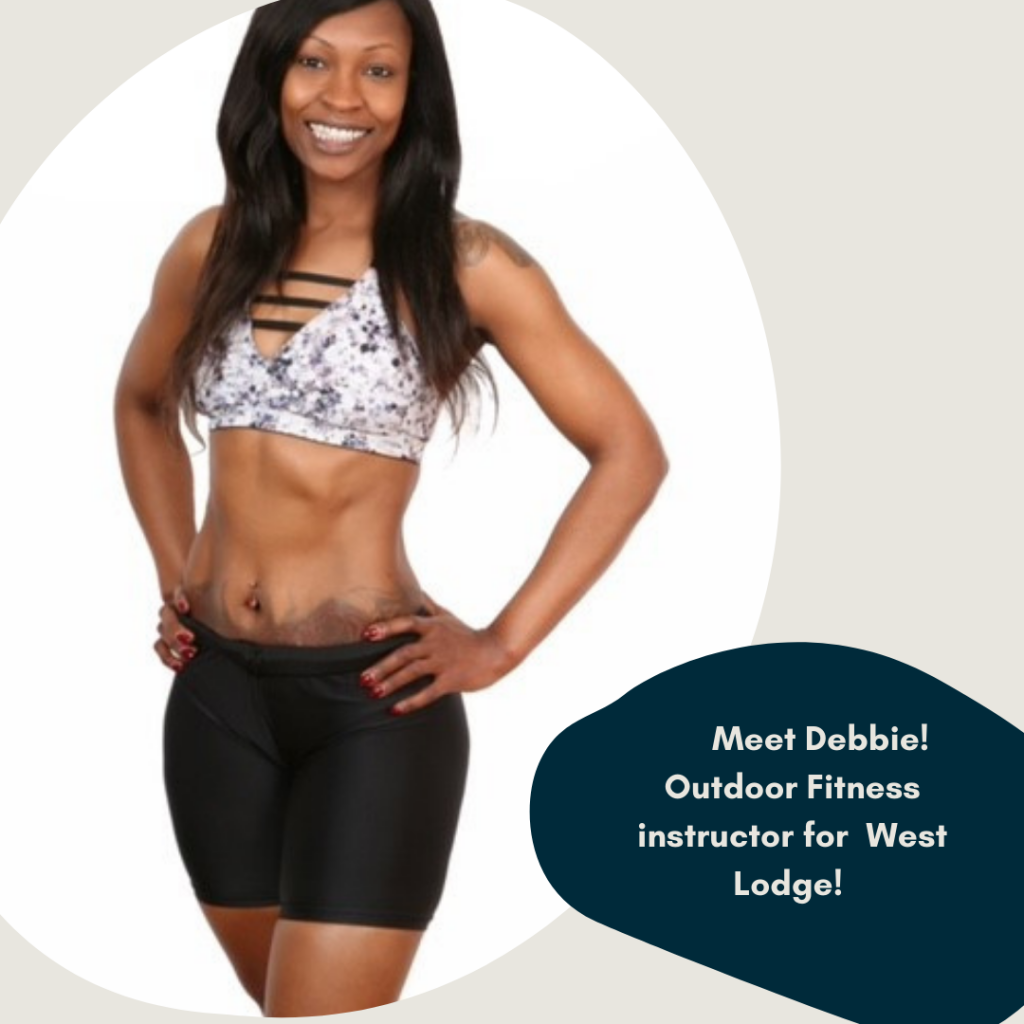 New Year! New Resident Contest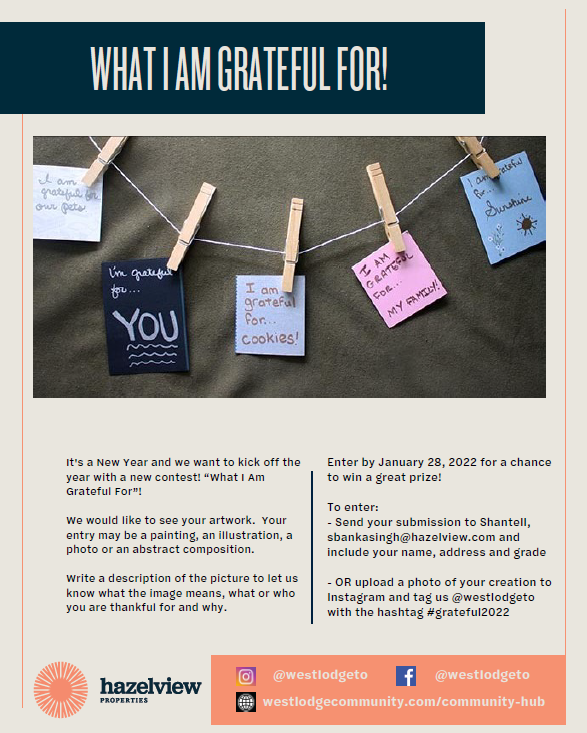 ---